Online Learning Principle Film | London College of Style by London College of Style

https://ift.tt/2RdwRD1



Uploaded 2020-03-31T11:43:08.000Z
School of Music to host benefit concert for alumna | News, Sports, Jobs - Evening Observer
Get link

Facebook

Twitter

Pinterest

Email

Other Apps
---
School of Music to host benefit concert for alumna | News, Sports, Jobs - Evening Observer
Posted: 13 Feb 2020 09:15 PM PST
For Springville native Ann Fronckowiak, Class of 2000, SUNY Fredonia has always been more than just the springboard for her dynamic career as an oboist and a teacher. "It's home," she told the OBSERVER. "The professors are amazing, and the students are so talented. The way I teach my students was formed upon how I was taught at Fredonia."
Fronckowiak, now an oboe professor in Texas, has not been able to teach since August, the month she learned of her cancer recurrence. On Friday, Feb. 21, SUNY Fredonia's School of Music is hosting a benefit concert for Fronckowiak at 8 p.m. in Rosch Recital Hall located in Mason Hall. The concert is free and open to the public; free-will donations will be accepted and can be made online at www.gofundme.com/f/ann039s-cancer-recurrence-and-continuing-care.
In 2014, Fronckowiak was first diagnosed with stage 4 metastatic breast cancer, a hard-fought battle that brought her home to Springville so that she could receive treatment at Roswell Park. During that time, she was able to enjoy visiting campus to play duets with Dr. Sarah Hamilton, associate professor of oboe, who was instrumental in Fronckowiak's decision to attend SUNY Fredonia.
"I'm a graduate of Springville-Griffith Institute, and my high school music teacher, Bill Cocca, is a Fredonia alumnus," said Fronckowiak. "I knew the reputation of the School of Music from his experience. In 1995, I went to a woodwind quintet camp that Sarah Hamilton started there, and it was amazing. I fell in love with Fredonia!"
While a high school student, Fronckowiak began taking oboe lessons from Hamilton and participated in several all-state festivals hosted by the college. "I got a music and academic scholarship to attend Fredonia," she explained, "but I chose the school because of Sarah Hamilton. I majored in oboe performance, and it was the best experience of my life!"
Upon graduating from Fredonia, she went on to earn her Master's degree in oboe performance at the Manhattan School of Music and her Doctor of Musical Arts degree at the Ohio State University, where Hamilton also received her doctorate. After leaving Fredonia, Fronckowiak stayed in contact with several Fredonia classmates and professors, including Hamilton.
In 2007, while Fronckowiak was working as a freelance musician in Columbus, Ohio, Hamilton talked to her about her upcoming sabbatical. "She came in and took my whole oboe studio on," Hamilton told the OBSERVER. "I knew that that was something she could manage, even still being relatively young at that point. Keeping them all moving forward is not easy.
Following Hamilton's sabbatical, Fronckowiak stayed at Fredonia and taught music theory classes until 2010. "I taught oboe lessons and performed a lot, too," she said. "It's such a wonderful department, in general, and because I was a former student, the faculty really took me under their wing, mentored me, and taught me how to be an effective teacher."
A few years later, Fronckowiak landed one of only four openings in the country for a full-time oboe professor at Texas A&M University-Kingsville, where she has been teaching ever since.
"I was closing in on my five year cancer free mark when I found out the cancer had returned," said Fronckowiak. As she no longer has family in Springville, Fronckowiak opted to receive treatment closer to home at MD Anderson in Houston.
Over the years, Fronckowiak experienced the unique challenges of being a young adult with cancer. "Generally, young adults are underrepresented at many treatment centers," she said. "Most people are aged 60 or older or pediatric patients. The young adult range, 18 to 39, is not only a small population, but one with very different needs: career goals, going to college, starting a family; we're not at the age of retiring."
She noted that Roswell was one of the first centers to have a newer program for young adults with services such as fertility preservation. "Roswell worked really hard to meet so many emotional, mental and social needs, and without them I would not have gotten through it the first time around," said Fronckowiak.
A portion of the funds raised at the concert will support Roswell's young adult program, as well as another program close to Fronckowiak's heart: Angel Flight South Central, which currently flies her to and from treatment in Houston. "The treatment center is about a four-hour drive for me, and I have a visual impairment, so I can't drive," she told the OBSERVER. " Angel Flight will pick me up in a tiny private plane at our military base's small airport for free. Without them, I probably would not be here."
Funds raised will also help defray the cost of Fronckowiak's treatments, including medication copays, expensive tests, and therapies. While she is grateful to be employed and have health insurance, "So many things aren't covered," she explained. "For one of my medications, I have a $2,000 per month co-pay. I do have to stay in hotels, hire people to clean my apartment — there are lots of hidden costs."
For young adults in particular, the cost of cancer treatment can be financially devastating. "I nearly went bankrupt at age 35, during the prime of my career," she said. "I spent all my savings on cancer treatment and racked up serious debt. I had to stop paying my school loans for several years because of this debt, so those loans have been accruing more interest…the truth is, if you get cancer as a young adult, all of your expenses and financial decisions revolve around cancer treatment."
Hamilton and many of her colleagues were eager to help put together a benefit concert for Fronckowiak. "She was one of my first students," Hamilton told the OBSERVER. "I just remember her being so keen, hard working and wonderful to work with."
She noted that many faculty members have fond members of Fronckowiak, both as a student and a colleague. "I feel like she's been a part of Fredonia, one way or another, for quite a long time, and she still stays in contact with faculty personally and professionally. That's why so many people are so moved to participate in this event."
Friday's concert will consist of multiple solo pieces by Fredonia students, faculty, alumni, friends and former classmates of Fronckowiak. "When I started talking to people about this, everyone was excited," said Hamilton. "I've not had trouble filling the concert. In a way, I've had to turn people away."
The concert will include multiple speakers, vocalists, a video presentation, and an original piece composed and directed by SUNY Fredonia alumnus Bradley Meholick. Many musicians are driving from near and far to participate.
Performers include School of Music faculty Sarah Hamilton, Barry Crawford, Kay Stonefelt, Laura Koepke, James Piorkowski, Jannis Peterson, and Marc Guy. The program will also feature Anna Mattix from the Buffalo Philharmonic, Robyn Costa of the Dayton Philharmonic, Joann Lamolino a member of the Hawaii Symphony, and Carly Johnson, chair of music at Alabama State University. Fredonia alumni Janice Pylinski, April Hartung, Bill Cocca, John Iocco, Cory Grant, Sarah Lapaglia, Megan Blake, Mona Lungerhausen, Susan Gierthy, and Lydia Herren will share the stage with Ann's cousin, Kate Wipij, and her former student, Flor Cruz.
According to Hamilton, the program will feature a variety of musical genres and styles and can be viewed anywhere via Fredonia's livestream at https://www.youtube.com/channel/UCMJzXzz5rfRMsaWQOE5LJbA. Fronckowiak will be unable to attend the concert, as she is in active treatment; however, she is looking forward to watching it in her home on Friday.
"For me, this concert just demonstrates, in a really tangible way, the effect that Ann has had on so many people," Hamilton told the OBSERVER. "Some of us know each other, but many of us don't. She's bringing together all of these different people from her life that share the common bond of music, but otherwise, we share Ann, really. I think that's pretty amazing that she can inspire that kind of energy."
Theatre MSU performs musical hit 'Mamma Mia!' - Mississippi State Newsroom
Posted: 13 Feb 2020 08:35 AM PST
Contact: Olivia Thaggard
STARKVILLE, Miss.—Mississippi State's Theatre MSU presents "Mamma Mia!"—the musical story of a bride-to-be in search of her biological father and told with songs from the 1970s pop supergroup ABBA.
Performances at the McComas Hall main stage Feb. 19-23 begin at 7:30 p.m. Wednesday through Saturday and 2 p.m. on Sunday. Tickets are $15 for the general public, $10 for students, and may be purchased in advance through www.events.msstate.edu or at the door.
"We are excited to bring this well-known production to MSU and the community of Starkville," said Tim Matheny, assistant professor in the Department of Communication and "Mamma Mia!" director.
"I love getting to know and work with not only our talented theater students but also theater lovers from other departments," Matheny said of the 19-member student cast, noting the open auditions draw a variety of majors to campus theatrical productions. "This has been a great group to work with," he said.
Anna-Katherine "AK" Lewellen, a senior communication major from Collierville, Tennessee and second-year stage manager for Theatre MSU, said "Mamma Mia!" has been one of her favorite shows since childhood.
"My mom and nana practically raised me on 'Dancing Queen,'" Lewellen said. "'Mamma Mia!' is a fun, lighthearted show, and I don't know how you can't be happy when watching it," she said.
Matheny said the university's show features strong musical talents, as well as excellent dancing and acting.
"I am really excited for our audiences to see the hard work of these students," he said.
MSU's Department of Communication is online at www.comm.msstate.edu. Follow Theatre MSU on Facebook, Twitter, and Instagram @TheatreMSU.
MSU's College of Arts and Sciences includes more than 5,200 students, 325 full-time faculty members, nine doctoral programs, 14 master's programs, and 27 undergraduate academic majors offered in 14 departments.  It also is home to the most diverse units for research and scholarly activities, including natural and physical sciences, social and behavioral sciences, and the humanities. For more about the College of Arts and Sciences visit www.cas.msstate.edu. 
MSU is Mississippi's leading university, available online at www.msstate.edu.
New JSU Acting President, MSU Ragtime and Jazz Festival and MSU/UM Dual Degree Program - Jackson Free Press
Posted: 13 Feb 2020 08:51 AM PST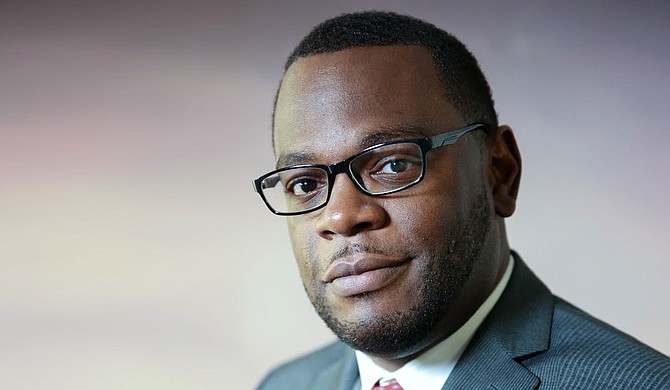 The Board of Trustees of State Institutions of Higher Learning named Thomas Hudson, who currently serves as special assistant to the president and chief diversity officer at Jackson State University, as the university's acting president after former president William Bynum Jr. resigned Monday after being arrested in a prostitution sting in Clinton.
Hudson received his bachelor's degree in political science from JSU and a law degree from the University of Mississippi. Before joining the JSU staff in 2012, he founded his own law practice and served as an equal employment opportunity specialist for the Department of Homeland Security and FEMA in Clinton.
As chief diversity officer, Hudson oversaw the implementation of EEO and Title IX guidelines at the university and established partnerships with the University Veterans Center and Office of Disability Services to assist underrepresented employees from those groups. He also served as the president's liaison for the Division of Athletics and was chairman of the Director of Disability Services search committee in 2016.
MSU Ragtime and Jazz Festival
Mississippi State University will host the 14th annual Charles H. Templeton Ragtime and Jazz Festival at the Mitchell Memorial Library from Thursday, Feb. 27, to Saturday, Feb. 29.
The university will open the festivities on Thursday with the seventh annual Gatsby Gala at 6 p.m. in the library's main lobby. The event includes a fashion show with 1920s apparel that MSU School of Human Sciences fashion design and merchandising students designed, and that MSU Fashion Board members will model.
Jeff Barnhart, a pianist from Mystic, Conn., who has served as artistic director of the festival for seven years, will perform at the gala. The event is free to attend, and the university encourages guests to dress in 1920s-inspired outfits.
The theme of this year's festival is the 100th anniversary of the passage of the 19th Amendment, which granted women the right to vote. The event will feature daytime museum tours, talks, silent films, educational seminars and "meet the artists" segments in the Charles H. Templeton Sr. Music Museum at Mitchell Memorial Library on Friday and Saturday.
Musicians will also perform ragtime, jazz, blues, folk and country music at 7:30 p.m. in the main-stage theater at McComas Hall on both days. The 2020 festival performers include Bill Edwards, Jerron "Blind Boy" Paxton, Stephanie Trick and Paolo Alderighi.
During the Friday concert, MSU Libraries will also present MSU junior music education major Daniel A. Rorabaugh of Long Beach, Miss., with the Keyone Docher Student Achievement Award. The award is named for a former MSU junior music education and piano major who died of cancer in 2014.
General admission tickets good for all festival events are $65 each. Visitors can also purchase a Friday-only ticket for $35, which is good for all Friday events including the evening concert. There are also Saturday-only tickets for Saturday's events and concert. Tickets for the Friday and Saturday concerts only are also available for $15 each. Admission to all festival events is free for MSU students with a student ID, and discounts are available for senior citizens and retired MSU faculty and staff members.
For information or to register for the festival online, visit MSU's website, call 662-325-6634 or email [email protected].
Millsaps College/UM Dual Degree Program
Millsaps College recently signed a partnership agreement with the University of Mississippi to establish a new 10-semester dual degree academic program. The program allows students to earn bachelor's degrees from both universities after completing six semesters at Millsaps and four at UM.
The dual-degree options include a bachelor's degree in geophysics from Millsaps and a bachelor's degree in geological engineering from UM; a bachelor's degree in chemistry from Millsaps and a bachelor's degree in biomedical engineering from UM; and a bachelor's degree in applied mathematics from Millsaps and a bachelor's degree in mechanical engineering from UM.
Under the agreement, students will pay tuition at the respective universities as they attend them. Both institutions provide scholarship opportunities.
For more information, visit millsaps.edu or olemiss.edu.
Rutgers Appoints New Dean for Mason Gross School of the Arts - TAPinto.net
Posted: 14 Feb 2020 01:01 AM PST
NEW BRUNSWICK, NJ - Jason Geary, a nationally recognized scholar in musicology, has been selected as the new dean of the Mason Gross School of the Arts at Rutgers University-New Brunswick.
Geary, who will assume his new position on July 1, comes to Rutgers from the University of Maryland, where he has been the director of the School of Music, a professor of musicology and special advisor to the dean for the arts in the College of Arts and Humanities.
"Professor Geary brings an outstanding record of leadership, scholarship and community-building that will help to inspire our wonderful students, faculty and staff at Mason Gross," said Christopher Molloy, chancellor of Rutgers-New Brunswick.
Our newsletter delivers the local news that you can trust.
Geary said he was honored to be chosen as the new leader of Mason Gross, the flagship public arts conservatory of Rutgers.
"I am thrilled to be joining such a vibrant community of artists and scholars," Geary said. "The Mason Gross School of the Arts has a rich history of both innovation and distinction, and as dean I hope to build upon that legacy by helping the school continue to increase its visibility, stature and engagement with the campus, the surrounding region and the world."
Mason Gross is a community of artists — dancers, filmmakers, musicians, theater artists, and visual artists and designers — who study, teach, create, perform, and exhibit. The school's mission is to nurture creative talent and instill the insights and skills that future generations of arts professionals need to contribute to the creative and scholarly world.
The school offers undergraduate and graduate degrees in dance, filmmaking, music, theater, and art and design. In addition to its professional arts training programs, Mason Gross provides the larger community the opportunity to embrace the creative arts through the activities of its three divisions: Rutgers Arts Online, Rutgers Community Arts, and Rutgers Filmmaking Center.
At the University of Maryland, Geary oversaw personnel, curriculum, operations, fundraising and management of a comprehensive performing arts school with roughly 450 students, 100 faculty, 20 staff and a $10 million operating budget. During his time there, he strengthened the school's ties with disciplines across campus; worked closely with the director of the School of Theatre, Dance and Performance Studies to foster faculty and student initiatives; launched several community engagement programs; enhanced career advising and development for students, including entrepreneurship training within the School of Music; and increased gender and ethnic diversity of the faculty through proactive efforts.
Before arriving at Maryland, he was associate dean for Graduate Studies, Equity, and Inclusion and a faculty member in musicology at the University of Michigan School of Music, Theatre & Dance. He received a Ph.D. in musicology from Yale University, an M.A. in musicology from the University of Michigan and a B.M. in piano performance from the San Francisco Conservatory of Music.
Geary succeeds Interim Dean Gerry Beegan, who has led the school over the past year since the retirement of long-time Dean George Stauffer.
Get link

Facebook

Twitter

Pinterest

Email

Other Apps
Popular posts from this blog
Talk of the Towns: Feb. 6, 2020 - The Recorder
Talk of the Towns: Feb. 6, 2020 - The Recorder
Bethlehem Library Notes for Wednesday, February 5, 2020 - The Altamont Enterprise
Cellist Eunghee Cho and friends to perform romantic Valentine's Day concert - Davis Enterprise
John Michael Kane, 81, led young adult music programs for decades - Port City Daily
Talk of the Towns: Feb. 6, 2020 - The Recorder
Posted: 05 Feb 2020 02:33 PM PST Athol
Smoking Cessation:
Led by Tim Sweeney, tobacco treatment specialist. Meets Mondays, 6 to 7 p.m. Athol Hospital's cafeteria. Colrain
"Love Colrain"
Valentine's Day lasagna dinner will be served Feb. 14 at the Shelburne-Buckland Community Center, 53 Main St. in Shelburne Falls. The Colrain Historical Society is accepting reservations until Monday, Feb. 10. The dinner, created by chef Kevin Hollister from his own recipes for both meat and vegetarian lasagna, will be served buffet style from 6 to 7:30 p.m. The meal will include salad, rolls, …